United States national soccer team legend Landon Donovan may call time on his  playing career anytime from now as Liga MX club side, Leon have announced his departure.
Club Leon have made the much-anticipated announcement that they have parted ways with Landon Donovan, which could be marking an end to his playing career.


(more…)

Tags: #MLS, Landon Donovan, San Jose

United States' Christian Pulisic became the youngest captain in the modern history of the US Men's soccer program when the 20 year old was handed the captain's armband for a friendly game against Italy in Genk, Belgium.
At just 20 years, 63 days, Christian Pulisic beat Landon Donovan, who was 22 years, 220 days when he was handed the captain's armband in a World Cup qualifier at El Salvador on October 9, 2004, a match regular captain Claudio Reyna missed through a nasty quadriceps injury.


(more…)

Tags: Brad Guzan, Dave Sarachan, Ethan Horvath

According to the reports, Landon Donovan said that he has a strong belief that a potential league of North American that has performing teams from the United States and Mexico would be beneficial to sports in both countries as it will encourage the sport and more youth will be attracted toward it.
"To me, it is the thing that holds logic, and this is because they are the best leagues in this part of the world, they have some of the biggest players if we want better and good competition with Europe and parts of South America, I think it is important," Donovan said this in an interview to media recently. Donovan won a record six MLS Cups and is both the all-time top scorer of the league and assistant leader. He wrapped his club career with a season on Liga MX side Leon.


(more…)

Tags: Bonilla, Dan Courtemanche, Landon Donovan

The SoccerCity San Diego crew has earned fame and recognition as they have put on some of the greatest events in and around the town. A soccer training session, a watch party or a river cleanup project, there is always something the team keeps doing for the betterment of the community. In the coming few weeks, the team will come up with a series of events as Measure E would soon be passed by the campaign.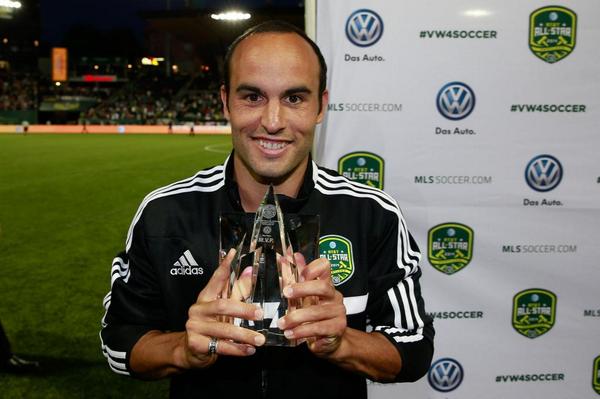 On 8th of September, the Healthy Family Fest will be hosted wherein the SoccerCity along with the Super Soccer Stars would run. As far as Super Soccer Stars are concerned, they have a mission to teach soccer skills in educational, non-competitive and at the same time fun environment. They have a simple philosophy to use the game to build confidence and form teamwork in all classes.


(more…)

Tags: Dragon, E would, Soccer

Former LA Galaxy forward Landon Donovan said that Brazil has been disappointing in the tournament in Russia. He said that there were so many expectations on the team and that they were the favorite to win the World Cup but they did not perform at all.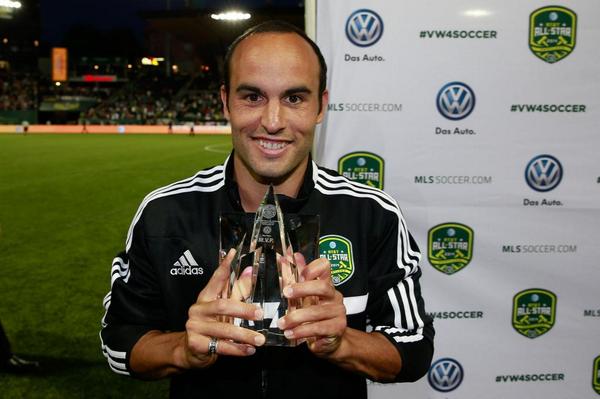 He said that the team still suffers the same problem as four years ago where they were relying too much on Neymar and that they do not know what to do when the opposition defence manages to stifle their star player Neymar.


(more…)

Tags: Didier Deschamps, Donovan, Neymar

American soccer legend and former Toffees star Landon Donovan was captured on camera doing number one during a training session. The international retired star's action sparked a mini controversy online as to his actions.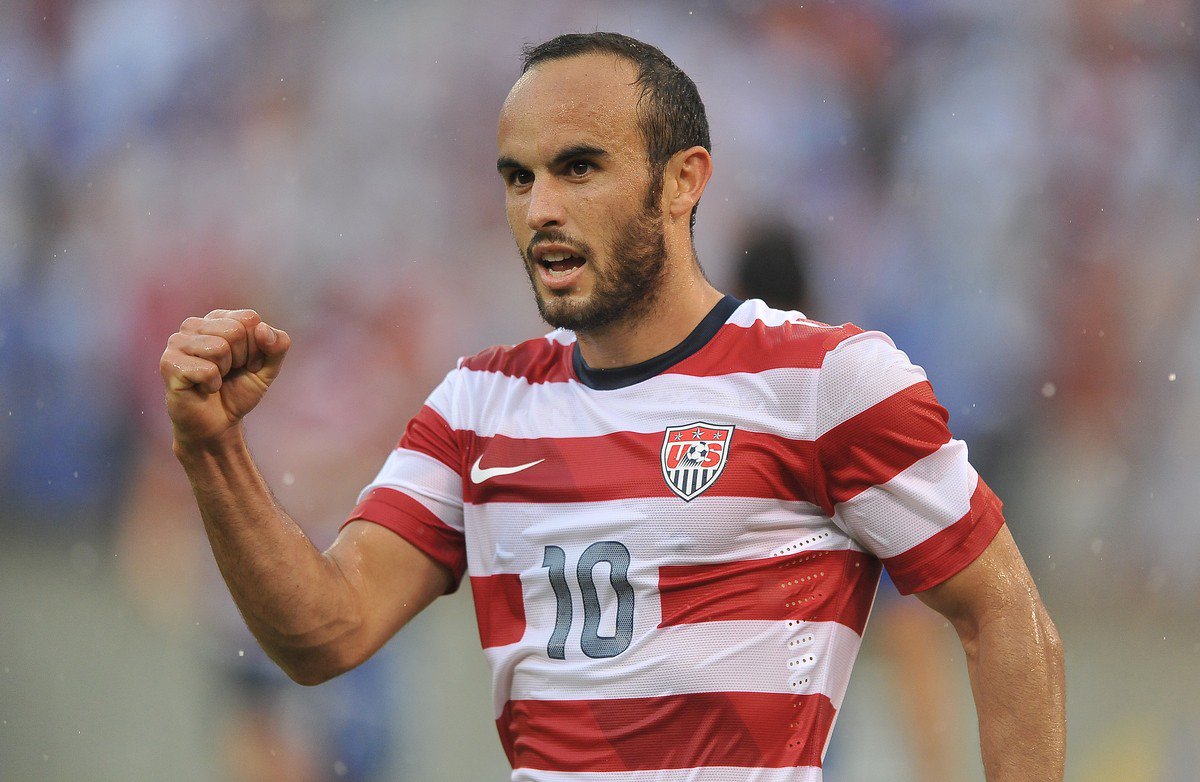 The 36-year old was captured on tape clearly peeing on a tree at the training ground of Leon – his new club after leaving Los Angeles Galaxy. His teammates were stretching right in front of him. One of the debates during the online controversy is that this is not the first time he has been caught on tape relieving himself during training.

(more…)

Tags: american soccer, Landon Donovan, los angeles galaxy

Christian Pulisic has been awarded the US Soccer's Male Player of the Year for his performance in the last calendar year largely in the Borussia Dortmund shirt. The youngster becomes the youngest footballer to win the award in history.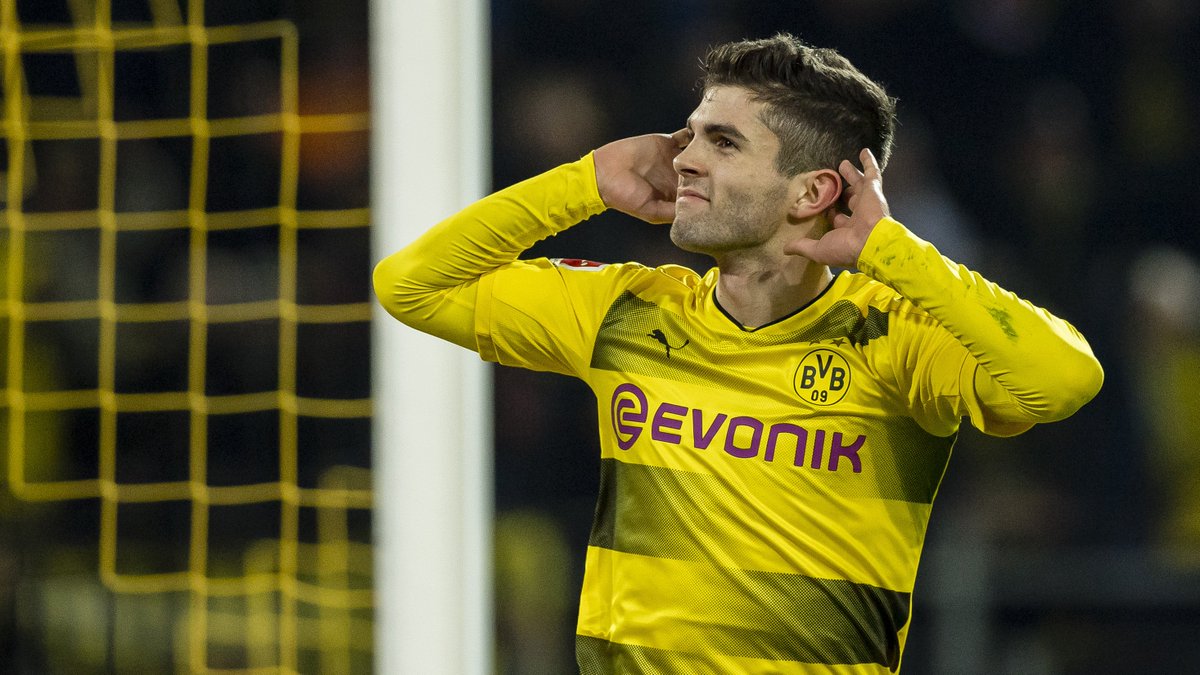 Pulisic won the award by a landslide, getting an impressive 94 percent in the polls. The player with a rising profile scored six goals in nine appearances for the Unites States team. In the games he played, he was involved in 13 of the processes that led to 17 goals scored. He was that shining light in the team despite failing to qualify for the 2018 World Cup in Russia.
(more…)

Tags: Borussia Dortmund, Christian Pulisic

Landon Donovan wants to help make Premier League side Swansea City "America's club." Donovan, 35, was named an adviser by Swansea owners Steve Kaplan and Jason Levien after they acquired the club last summer.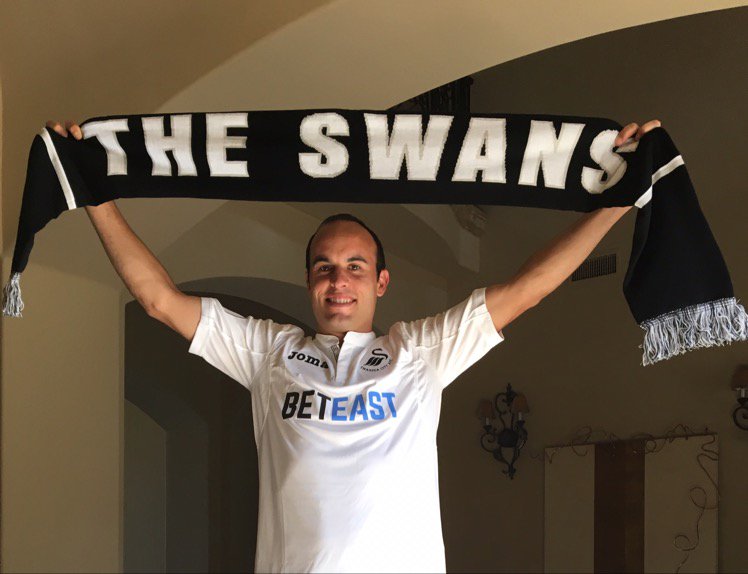 The former U.S. international recently made his first visit to Swansea, and said he wants to help expand the club's profile around the globe.
(more…)

Tags: Euro, Everton, Hull City, Huw Jenkins, Jason Levien, Landon Donovan, Major League Soccer, Paul Clement, Premier League, Steve Kaplan, Swans, Swansea

Premier League side Swansea City received a boost in funds when they sold star man Gylfi Sigurdsson to Everton for £45 million last week.


However, with the summer deadline eight days away, there are fears that they might not be able to get the needed replacement on time.

Manchester United coach Jose Mourinho even waded in, advising the team to spend the funds on more players. Mourinho's men defeated The Swans 4-0 in the first game following Sigurdsson's sale. The team might see more losses this term if they fail to reinforce.

"I hope that the £45m is to spend, he [Coach Paul Clement] did good work last season. He has a point after two matches, one of them against one of the top six or seven teams so it is not a drama, so keep going," the Portuguese said.

Swansea tried to stop the Red Devils after the 1-0 scoreline but three quick goals drastically changed the end result. While their defense was struggling to keep out the attack of United, their forwards were very unproductive. They recorded just one shot on target like the blunt attack that played a goalless draw against The Saints. (more…)

Football legend David Beckham and his ownership group would be elated that they can proceed with plans for a new MLS team after the land required to build a stadium was acquired.


The Miami-Dade Commission voted on the proposal by the group to buy three acres of county land needed to build a football stadium.

The commissioners voted nine to four in favour of the plan, meaning the last major hurdle for Beckham and his group was over. The land, situated at the corner of Northwest Sixth Street and Sixth Avenue, is the last piece required for the former Manchester United and Real Madrid star to move on with plans for a 25,000 seat capacity stadium.

Miami Beckham United (MBU) said they reached another major milestone by acquiring the land to build the privately funded stadium. They asked that the MLS help them move forward with the dream of a soccer club that Miami has been waiting for. (more…)

Tags: Donovan, Donovan's, Galaxy, Goal, Landon