DONOVAN SAYS COACHING CAREER BOOSTED HIS PASSION
United States Men's National Team (USMNT) legend Landon Donovan has revealed that he has developed more passion for football due to his current position as a manager in the sport. Donovan recently revealed this in the latest interview where he gave out a couple of other pieces of information about his personal life and career journey.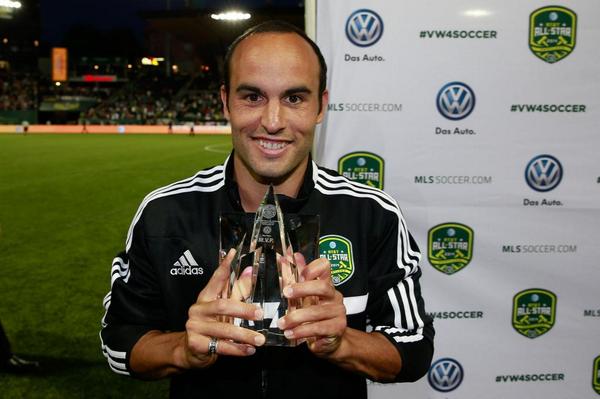 He is currently gearing up and planning to enter his second year in professional management in football and says that his current phase has taught him a couple of things he did not know as a player and that he will continue trying to learn new dynamics to the game in a bid to become an even better manager than he was a footballer.


A lot of people will remember the football legend for the role he played when he was a member of the USMNT squad, and the impact he made on the game. He has now said that he is proud to look back and say that he had a decent playing career, but he is already more than willing to have a much better impact on football and a richer experience as a manager than as a footballer.

Donovan is currently the manager of the San Diego Loyal football club and he has done well to instill a fascinating football philosophy to his players and how they can be a more attacking side. He took over the USL Championship club in the past Championship season and he set up his backroom staff and coaching team such that they consist of both men and women.

One of the women in his coaching team, Carrie Taylor is also a football legend and will be looking to write a fresh chapter with Donovan in a bid to work together and move the club forward.