Landon Donovan Takes Part In The SoccerCity Project
The SoccerCity San Diego crew has earned fame and recognition as they have put on some of the greatest events in and around the town. A soccer training session, a watch party or a river cleanup project, there is always something the team keeps doing for the betterment of the community. In the coming few weeks, the team will come up with a series of events as Measure E would soon be passed by the campaign.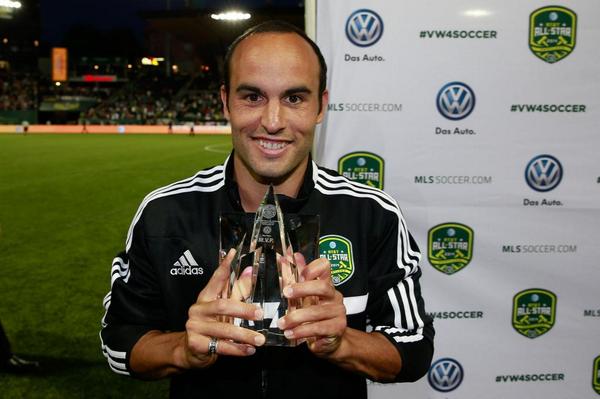 On 8th of September, the Healthy Family Fest will be hosted wherein the SoccerCity along with the Super Soccer Stars would run. As far as Super Soccer Stars are concerned, they have a mission to teach soccer skills in educational, non-competitive and at the same time fun environment. They have a simple philosophy to use the game to build confidence and form teamwork in all classes.

The famous football star Landon Donovan is a part of the SoccerCity team and he would play 3v3 soccer and this time on the Dragon Goal indoor field. In addition to playing, his fan can also take the advantage of getting autographs from him. As per the Donovan, the biggest benefits of taking part in the SoccerCity event is that he has had the opportunity to go around the city and meet individuals who make America one of the finest cities. He said that the vote for 6th November is approaching and he looks forward to meet several people to help them get excited to make SoccerCity a reality. Besides, Donovan has plans to have plenty of fun along the way.

Donovan holds records in the MLS (Major League Soccer) as well as the United States team and is known to be one of the finest players of all time in U.S Men's Soccer. The SoccerCity project will certainly give him more fan followers and the event would be a successful one.