Landon Donovan Still Undecided on LA Galaxy Return for 2017 MLS Season
LA Galaxy fans have been left surprised by the recent announcement made by manager Bruce Arena that the club was in discussions with former striker Landon Donovan about the potential return to football.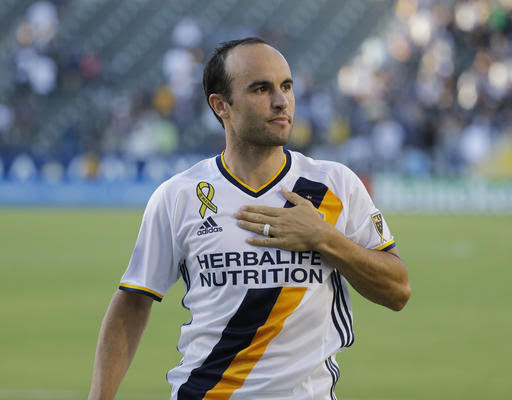 Donovan surprised the football world by announcing an early retirement after admitting that he fell out of love with the game. Regarded as one of the greatest North American footballers in the history of the sport, Donovan has represented major things like Everton and Bayern Munich in his extraordinary career. He is one of the record appearance makers, while it is clearly in front when it comes to the number of goals and assists.

Towards the end of his career, he was concentrating more on his time with LA Galaxy. The sudden retirement is thought to have been created as a result of the rift with United States national team coach Jurgen Klinsmann. They are thought to have patched up the differences in recent months.

Even though Klinsmann does not have any influence on the LA Galaxy team, Donovan announced a surprise retirement. LA Galaxy are looking highly likely to lose Steven Gerrard for the upcoming 2017 season. The former Liverpool midfielder is widely expected to announce his retirement and returned to England to be part of the Liverpool coaching setup.

"Not ready to make any decision. When you lose it stings a little, and I think the entire country has had its mind elsewhere for the past couple of days. That's sort of been the focus, understandably, and we'll see what happens.

I haven't spoken to anybody yet, but I'm sure those conversations will be happening. I enjoyed it a lot, and nobody wants to end that way. That's tough, but that's part of sports, and I came back with a little bit of a different perspective, where you can appreciate and enjoy the process more," said Donovan.